In the dynamic world of wealth-building, few avenues have stood the test of time quite like real estate investing. From legendary tycoons to the captivating dramas of Million Dollar Listing, Selling Sunset, Flip or Flop, and Love It or List It, the realm of real estate has shaped fortunes for centuries.
According to Grand View Research, the global real estate market size in 2021 was valued at $3.69 trillion and is projected to expand at a compound annual growth rate (CAGR) of 5.2% from 2022 to 2030.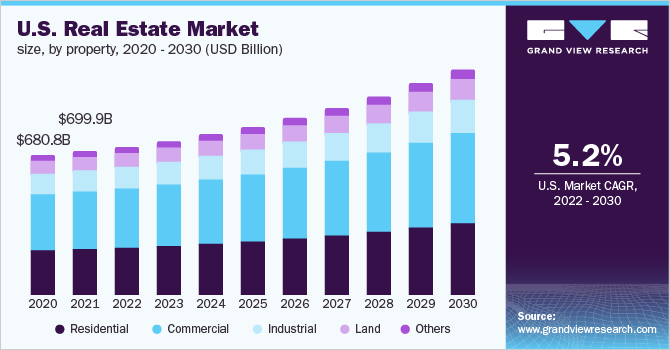 Source: GrandViewResearch.com
There's no better moment to explore how to become a real estate investor. The real estate industry encompasses economics, creativity, home improvement, marketing, and design, offering the best pathway to financial freedom.
Whether you're an investment beginner, seasoned entrepreneur, pragmatic economist, or a skilled tradesperson, you can harness the vast opportunities in real estate investing. In this comprehensive guide, we'll not...
<![CDATA[ { "@context": "https://schema.org", "@type": "BlogPosting", "mainEntityOfPage": { "@type": "WebPage", "@id": "https://www.realestateskills.com/blog/how-to-become-investor" }, "headline": "How To Become A Real Estate Investor: 8-Step Guide For Beginners", "description": "Learning how to become a real estate investor can help you create wealth. Learn the step-by-step process for building wealth at Real Estate Skills.", "image": [ "https://kajabi-storefronts-production.kajabi-cdn.com/kajabi-storefronts-production/file-uploads/blogs/8345/images/e1b8a6-14a8-75a6-6551-77b488227b_How_To_Invest_Become_A_Real_Estate_Investor.jpg", "https://kajabi-storefronts-production.kajabi-cdn.com/kajabi-storefronts-production/file-uploads/blogs/8345/images/538aa3-c152-4a4e-82b-ce26f53fb_what_is_a_real_estate_investor.jpeg", "https://kajabi-storefronts-production.kajabi-cdn.com/kajabi-storefronts-production/file-uploads/blogs/8345/images/287787-4a3-fea-0de-bd8d3b2542ca_how_to_become_a_real_estate_investor_step_by_step.jpeg", "https://kajabi-storefronts-production.kajabi-cdn.com/kajabi-storefronts-production/file-uploads/blogs/8345/images/41504c-1bb-ae5c-cc7d-3475f0e1f_how_to_become_a_real_estate_investor_with_no_money.jpeg" ], "author": { "@type": "Person", "name": "Alex Martinez", "url": "https://www.realestateskills.com/res-about" }, "publisher": { "@type": "Organization", "name": "Real Estate Skills", "logo": { "@type": "ImageObject", "url": "https://kajabi-storefronts-production.kajabi-cdn.com/kajabi-storefronts-production/themes/380138/settings_images/mD8lvkHuRnODZ769NY4d_Real_Estate_Skills_logo_-_400px.png" } }, "datePublished": "2023-09-21", "dateModified": "2023-09-21" } // ]]>